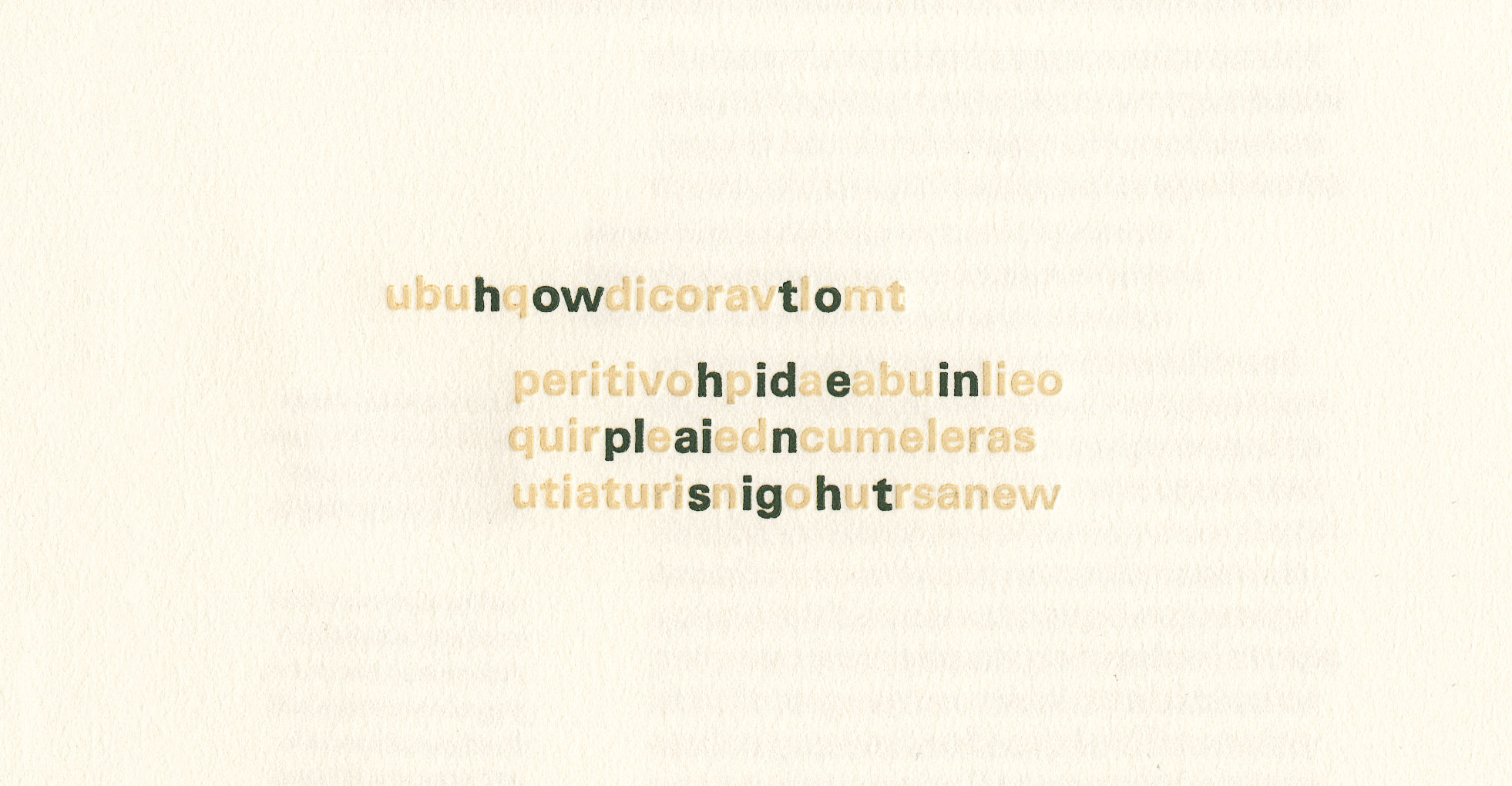 HOW TO HIDE IN PLAIN SIGHT


5.5 x 8.5 IN. / EDITION OF 8

Book Design. Letterpress. Typography.






This letterpressed how-to manual physically exemplifies its concept: how to hide in plain sight. The book plays hide-and-seek with its reader as the pages reveal multiple instructions concealed within a single typeset composition. The phrases quickly fade back into obscurity as the book culminates in a page presenting the text block in which all of the phrases are present, yet hiding again in plain sight.

︎

This piece was included in the

2018 STA 100

, which recognizes the best examples of typographic excellence produced every year.

︎

How to Hide in Plain Sight was juried and selected to be included in the 2nd edition of For the Love of Letterpress: A Printing Handbook for Instructors & Students by Cathie Ruggie Saunders and Martha Chiplis. It was published by Bloomsbury LLC (London) in 2019.

︎

This book is a permanent piece in the

Joan Flasch Artists' Book Collection

.